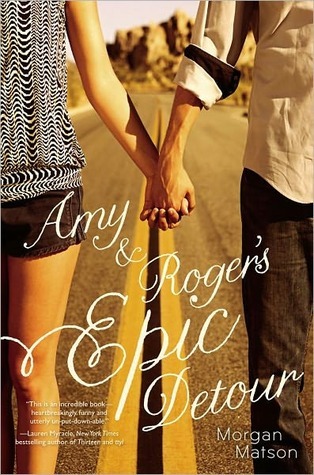 Publisher
- Simon & Schuster
Release Date - 03/05/2011
Blurb - Amy Curry is not looking forward to her summer. Her mother decided to move across the country and now it's Amy's responsibility to get their car from California to Connecticut. The only problem is, since her father dies in a car accident, she isn't ready to get behind the wheel. Enter Roger. An old family friend, who also has to make the cross-country trip - and has plenty of baggage of his own. The road home may be unfamiliar - especially with their friendship venturing into uncharted territory - but together, Amy and Roger will figure out how to map their way.
Why I Want To Read - This book reminds me of 'Dash and Lily's Book of Dares' a little and I really did love that book. Even though this does fall under romance, I do think that there might be a little bit more to it than that and I'm really interested in what "baggage" Roger has.
Publisher - Little Brown Books
Release Date - 20/11/2012
Blurb - Struck By Lightening: The Carson Philips Journal follows the story of a outcast high school senior Carson Philips, who blackmails most of the popular students in his school into contributing to his literary journal to bolster his college application; his goal in life is to get into Northwestern and eventually become the editor of The New Yorker. At once laugh-out-loud funny, deliciously dark, and remarkably smart, Struck By Lightening unearths the dirt that lies below the surface of high school. At a time when bullying torments so many young people today, this unique and important novel sheds light with humour and wit on an issue that deeply resonates with countless teens and readers.
Why I Want To Read - I have been dying to read a book by Chris Colfer and this one seems really interesting. I'm want to see how all of the plays out for Carson and the blackmail that he uses against the popular people. I'm really hoping that this is a book that's true to what school is like for teenagers and not just all the cliche stuff.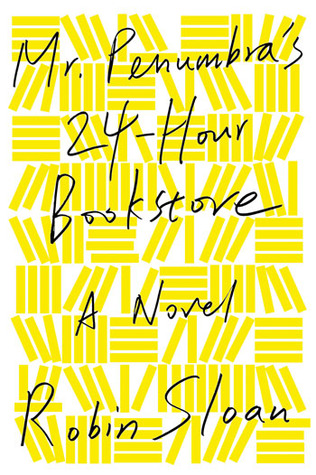 Publisher - HarperCollins
Release Date - 02/10/2012
Blurb - The Great Recession has shuffled Clay Jannon out of his life as a San Francisco web-design drone, and serendipity, sheer curiosity, and the ability to climb a ladder like a monkey have landed him a new gig working the night shift at Mr. Penumbra's 24-hour book store. But after just a few days on the job, Clay begins to realise that this store is even more curious than the name suggests. There are only a few customers, but they come in repeatedly and never seem to actually buy anything, instead "checking out" impossibly obscure volumes from strange corners of the store, all according to some elaborate, long-standing arrangement with gnomic Mr. Penumbra. The store must be a front for something larger, Clay concludes, and he has soon embarked on a complex analysis of the customers' behaviour and roped his friends into helping him figure out just what is going on. But once they bring their findings to Mr. Penumbra, they discover the secrets extend far beyond the walls of the book store.
Why I Want To Read - This book has so much mystery behind it and it's made me so curious to find out about the secrets of the book store and the customers. The whole book just sounds like something I think I'm really going to enjoy and I love the setting that it's in. A book store! So, this is one book I can't wait to get my hands on!