It's been a very long time since I've gotten book out from a library and for no reason as at all but hopefully I will be going more. And hopefully I will be getting more books out from there. I picked up two books this time around, since I do have a few other books floating around in the house that I'm reading at the moment and want to finish those ones as well. Here are the books that I ended up getting!
Eleanor & Park by Rainbow Rowell
'Eleanor is the new girl in town, and with her chaotic family life, her mismatched clothes and unruly red hair, she couldn't stick out more is she tried.
Park is the boy at the back of the bus. Black t-shirts, headphones, head in a book - he thinks he's made himself invisible. But not to Eleanor... never to Eleanor.
Slowly, steadily, through late-night conversations and an ever-growing stack of mix tapes, Eleanor and Park fall for each other. They fall in love the way you do the first time, when you're young, and you feel as if you have nothing and everything to lose.'
Rainbow Rowell is an author that I have been dying to read, so when I walked into the library and saw this book right in front of me as soon as I walked through the doors, I knew that I had to pick it up!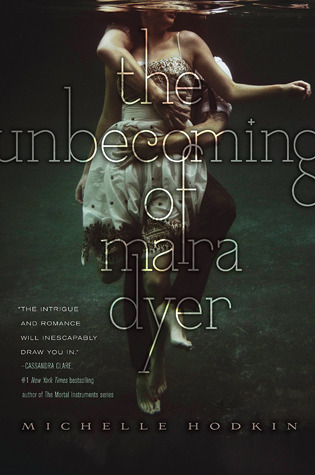 The Unbecoming of Mara Dyer by Michelle Hodkin
'Mara Dyer believes that her life can't get any stranger than waking up in a hospital with no memory of how she got there. It can.
She believes there must be more to the accident she can't remember that killed her friends and left er strangely unharmed. There is.
She doesn't believe that after everything she's been through, she can fall in love. She's wrong.'
There's been so much talk about this series, so I'm really glad to be picking it up.